What It Does
Deep Cleans
Long luxurious bristles hold more lather & reach more places to remove dirt, sweat & oil. Short wide tips help to cleanse beneath beard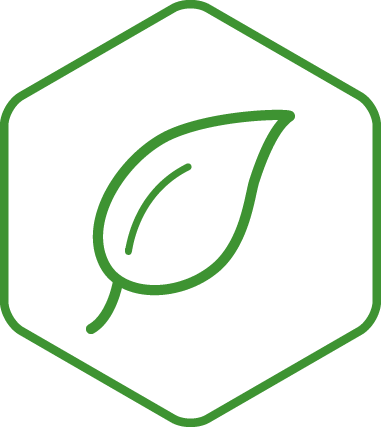 Soothes
Soft premium silicone design helps relieve stress while boosting circulation & mood as you shower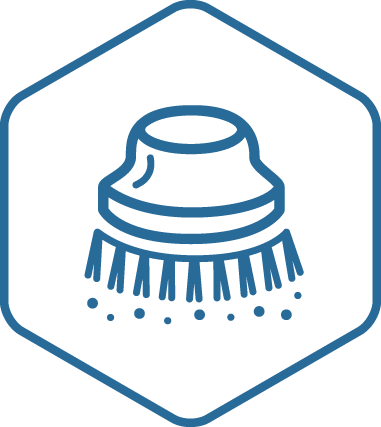 Exfoliates
Both sides help gently remove dead cells, unclog pores & fight acne breakouts while softening & renewing skin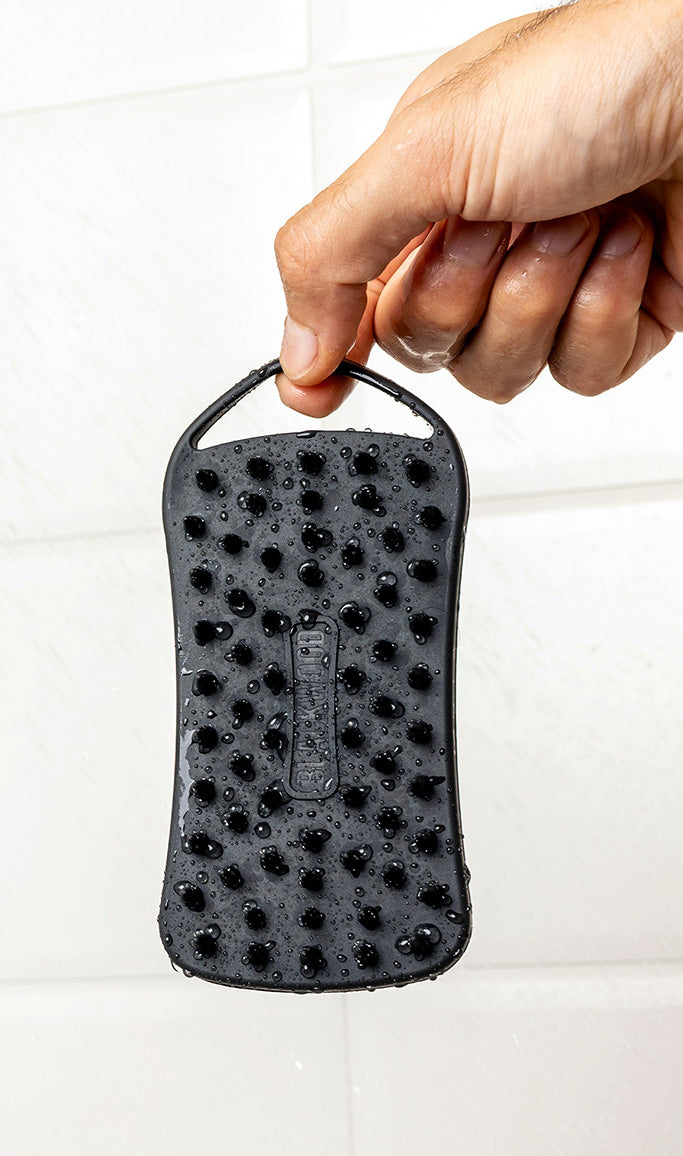 The Details
Working a double is usually a pain in the behind, but it's actually easier on you (and all body parts) when you do it with our Double Duty Beard & Body Scrubber. This simple wellness tool is smartly designed to revolutionize your shower & raise your grooming game to the next level.

LOSE THE LOOFAH! Made with premium food-grade, BPA-Free silicone, our scrubber is more versatile, more sustainable, more hygienic & most importantly, more effective than everyone's favorite floppy puffball. It's stain & mold-resistant, with an advanced design that makes it easier to clean & faster to dry, so you end up with less bacteria collected on your cleaning too. Unike loofahs, it's also made to last -- not made to toss.

BODY SIDE: Long, soft, luxurious bristles help to reach every part of your body while holding more lather for longer than your average short-bristled scrubber or washcloth. So you not only deep cleanse, exfoliate & help fight acne breakouts — you also boost circulation & relieve stress while promoting lymphatic drainage, which helps to detoxify your body. Beat it, toxins!

BEARD SIDE: All that would be enough to justify making the switch to this useful scrubber. But if you've got a beard, it's even more of a must-have. The short, wide silicone tips are designed to get beneath your beard & clear out the dirt, buildup & excess oil hiding there. Giving your under-beard a healthy scrub will not only unclog pores & exfoliate dead skin, it will actually help spur circulation & by extension better growth of healthy beard hairs. It also aids delivery of any beard oils, lotions or conditioners you might use (we recommend our super light Hair & Beard Hydrator, but that's a whole other story — or product page at least). So you get all those benefits, plus a softer, fuller beard with fewer flakes? You need this thing yesterday!

We should also mention it's got an ergonomic design with a looping handle, so it's easy to grip & easy to hang in the shower for faster drying.. Plus it's large enough to cover lots of ground, but still small enough to reach any space where it's needed. And you can use it on dry skin, beard or scalp any time for an extra boost of circulation, exfoliation, detoxification & stress relief.

So, to sum up: more versatile, more functional, more hygienic, more sustainable, more convenient & more cost effective. More more more! As if you expect anything less from your pals here at Blackwood For Men.