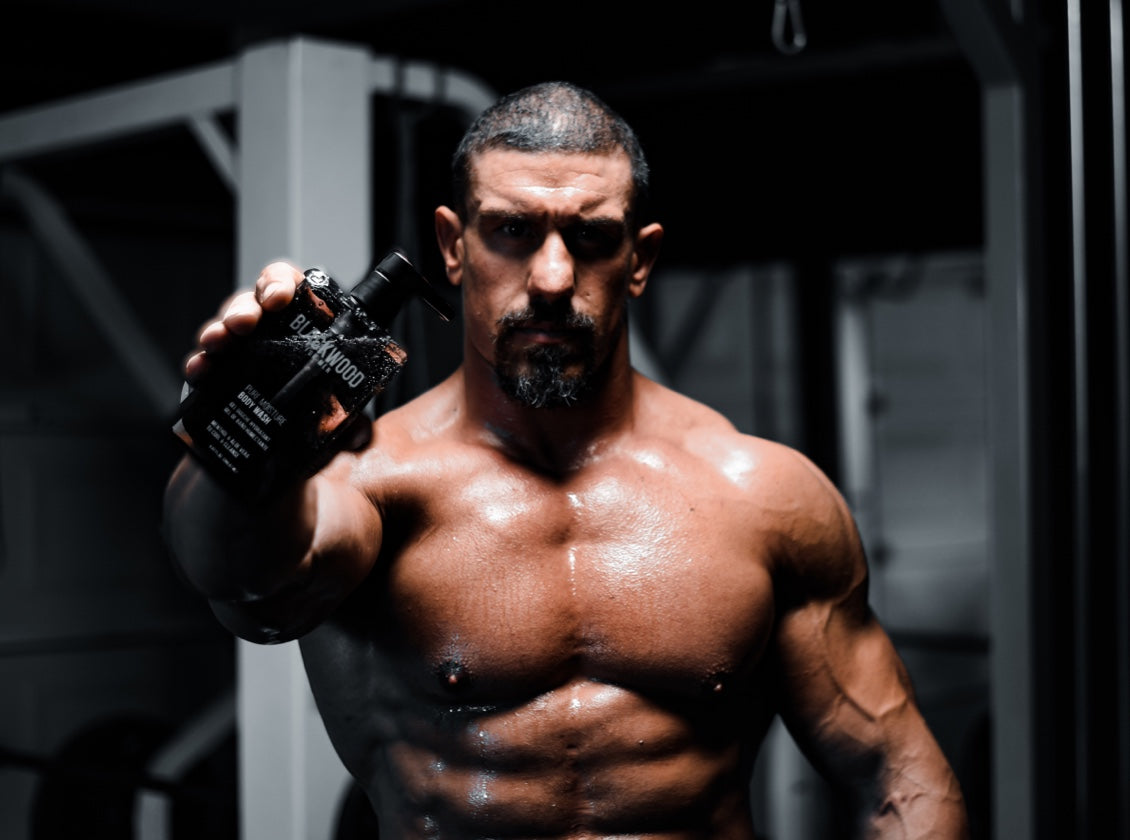 What It Does
Refreshes
Features Menthol to soothe & invigorate skin, hair & muscles. Cools you down after a long workout, or wakes you up after a long night out.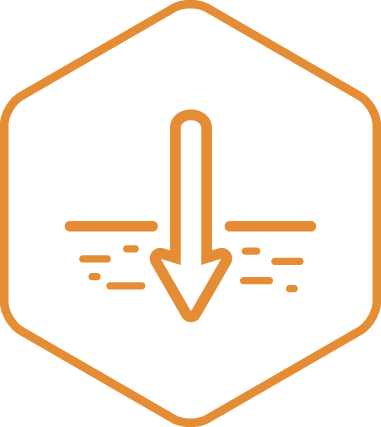 Repairs
Heals & rebuilds skin & hair naturally. Features Panax Ginseng & Clove Flower in all 3 products to stimulate cell repair.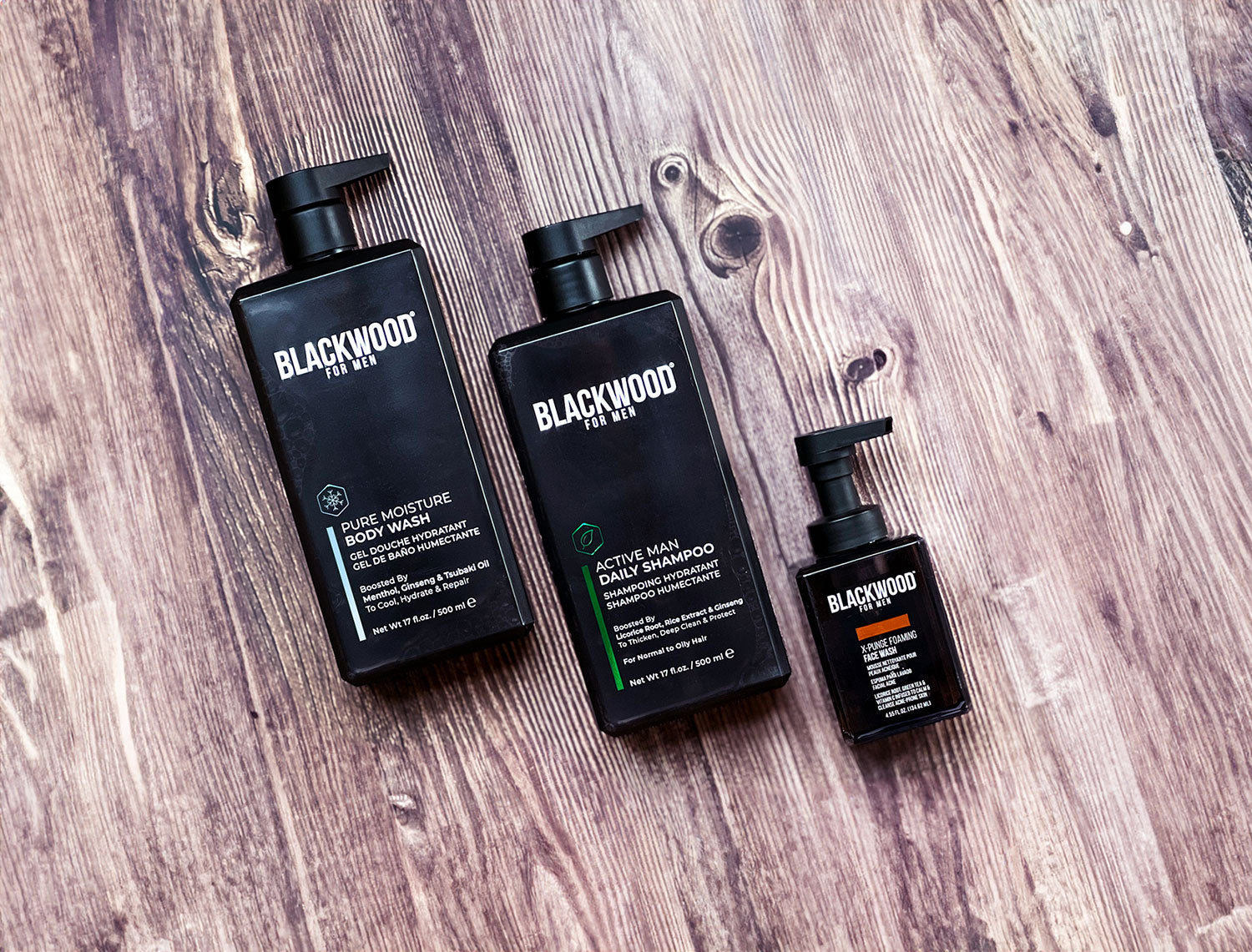 The Details
You throw on extra plates. You add extra reps. Now add extra strength to your recovery with our Workout Warrior Recovery Set.

Our Active Man Daily Shampoo helps reduce excess oil & buildup on the hair & scalp after a workout with Rice Extract, clearing out the clogged pores that might otherwise inhibit healthy hair growth. Along with balancing out oiliness, boosts like Licorice Root & Ginseng also help to thicken & strengthen hair while promoting more growth & helping to prevent loss.

Our Pure Moisture Body Wash jumpstarts skin & muscle repair while soothing inflammation with cooling Menthol, Ginseng & Arginine for a full body recovery. Meanwhile Clove Flower helps to reduce acne & bacne breakouts post-workout, while Tsubaki hydrates deep & locks in moisture to protect all day long.
Our X-Punge Foaming Face Wash finishes off your post-workout recovery cleanse with soft exfoliating foam that features Licorice Root Extract as its #1 ingredient (ahead of even water) for a host of skin-saving benefits: fighting acne, soothing redness, brightening dark circles, and reducing puffiness. Also includes Green Tea, Arbutin & Vitamin C.

Featuring bottles with convenient pumps that make for easy controlled dispersal, so you reduce waste and help each product outlast expectations -- just like you, thanks to all those extra reps.

Set includes:

• Active Man Daily Shampoo, 17 oz
• Pure Moisture Body Wash, 17 oz
• X-Punge Foaming Face Wash, 4.55 oz
See Full Ingredients >